Remodeling your kitchen is a big project that requires careful planning. Whether it is accommodating your cooking needs, providing a dining space, creating plenty of storage, or choosing a perfect décor and flooring, everything should complement your home's architecture and reflect your personal style.
Generally, everyone has an idea of how their dream kitchen should look, but it can be achieved only when you clearly set the initial milestones. The first step is to identify why you are renovating and what you expect out of it.
The two main reasons people remodel their kitchen are:
Adding comfort, functionality, and value to their home
Improving it to sell their home at a good price
A kitchen remodel is not an easy task. There are so many things to consider and a list of mistakes to avoid. Renovation and any sort of kitchen improvement can easily get out of hand in terms of cost and size. That is why I recommend professional help to carry out the remodel smoothly and in the budget range.
If you are getting into kitchen remodeling anytime soon, keep these crucial things in mind: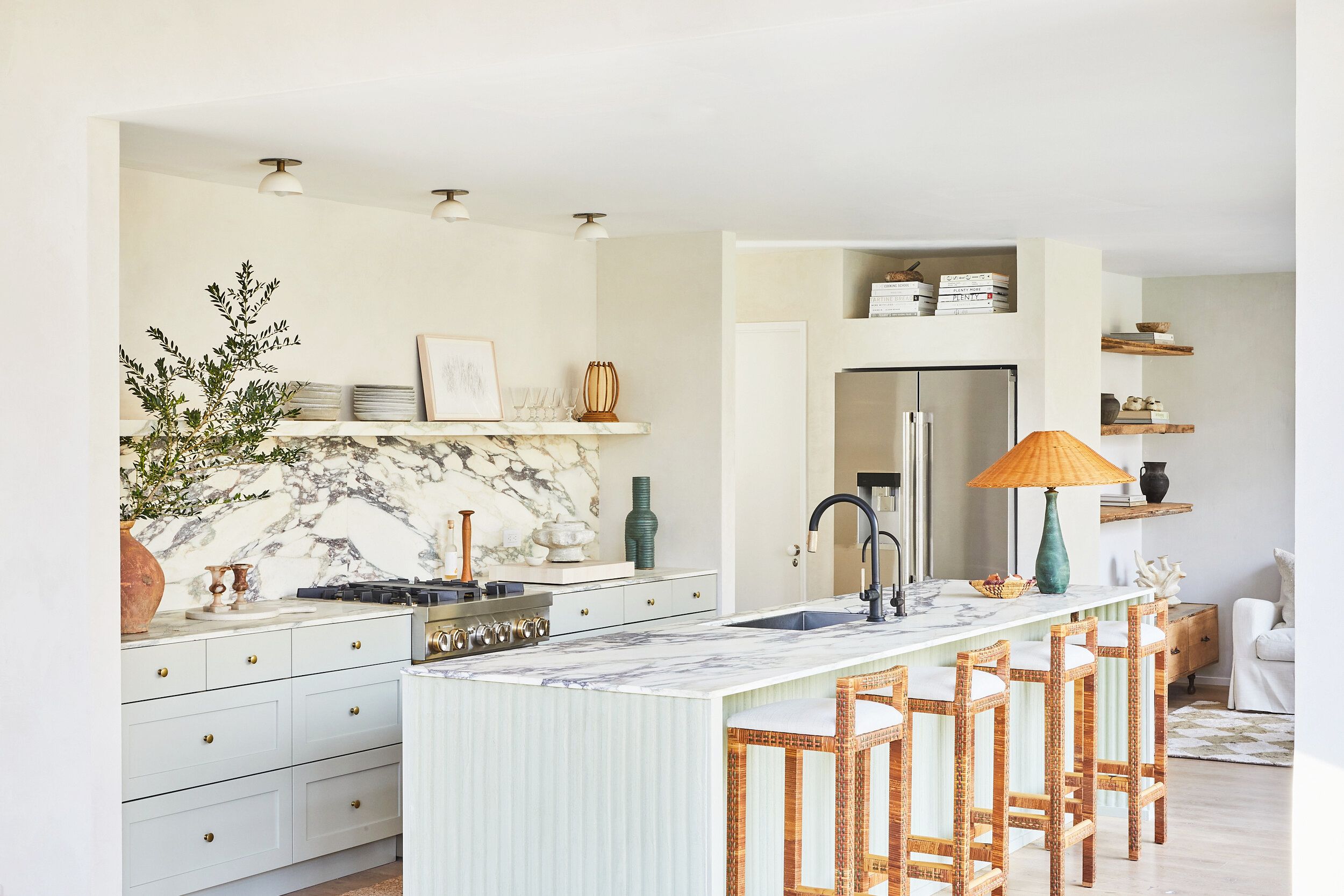 Project Estimates
Renovating your kitchen can be costly and inconvenient. With the services of plumbers, electricians, cabinetmakers, etc., your kitchen can become the most expensive rooms to remodel. So, an important thing to consider is your budget and how far you can go.
The sky is the limit when it comes to remodeling your house. Replacing the cabinetry, appliances, and countertops along with custom detailing can strain your finances. Experts say investing approximately ten percent of the home's overall value is the smartest and safest move to make.
Existing Layout
You don't have to feel married to your kitchen's existing layout and can resort to affordable modifications. You can leave windows, doors, and other major systems like plumbing, gas, and electricity in their place; and replace closed cabinetry with open shelving or even relocate the new ones.
You can also add a kitchen island to an L-shaped or rectangular-shaped kitchen to divide the area and create more counter space. That way, you can keep your project simple and inexpensive.
Lighting
Good lighting is the key to transform a simple plain-looking kitchen into glam. The older homes mostly had a single ceiling light with a tiny window over the sink. However, the modern kitchen designs are upgraded to let in more light.
Recessed lights and under-cabinet lights are a common choices to create a bright kitchen and keep the darkness at bay while working. Besides, pendant fixtures and chandeliers are used to create that extra dramatic effect.
Lifestyle
Answering the questions like how you plan to use your kitchen and what kind of food you wish to cook will help you immensely in your kitchen renovation. You can preclude a better design by considering your likes and dislikes and the details you want to have in your kitchen space.
Thus, discuss the possible solutions to your lifestyle requirements with an interior designer and implement what seems to work the best for you.