Hiring a professional window cleaning company is a tricky task. With numerous window cleaners in the city, it is challenging to find trustworthy professionals. But, you need not stress over this. I am here to tell you how to assure you that the company you are hiring is ideal for cleaning the windows.
Below, I have listed the relevant questions you should ask the window cleaner before hiring him for the services. Getting answers to the below questions will help you determine who is worth hiring and who is not.
Question #1. Are you licensed? 
You might be wondering how the license can ensure that the professional will clean the windows efficiently. aNo! License is the most important certificate that any professional contractor should possess. It indicates that the professional has gone through training and is permitted by the officials to render window cleaning services. But, does it make sense to hire the professional who has not gone through acquiring the license? If your window cleaner fails at showing the license or makes excuses, he is not reliable. In such a scenario, I prefer looking for some other window cleaner.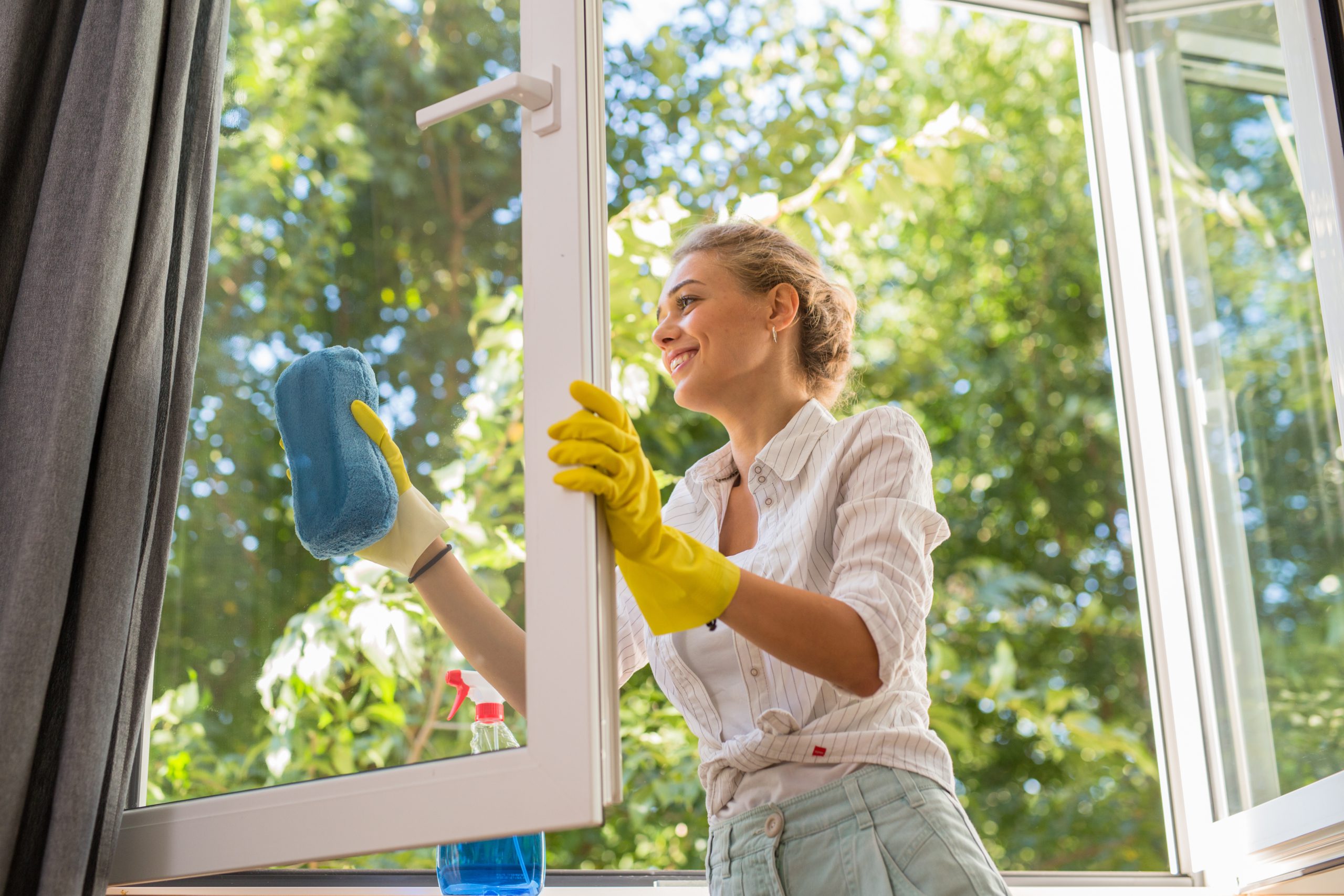 Question #2. Are you insured? 
After the license comes to the insurance, it is crucial to hire an insured contractor so that you don't have to face any trouble in case of any mishap. The presence of insurance will protect you from unwanted debts, and you will not be held liable for anything. So, make sure that your window cleaner is insured.
Question #3. How long will it take to clean the windows? 
The answer to this question will help you prepare for the window cleaning job well in advance. You would be able to manage other tasks accordingly so that you are present at the location while cleaning is being done. So, make sure to learn about the estimated time it will take to complete the job.
Question #4. What do you use to clean the windows? 
Different companies use different cleaning agents to clean the windows. Some use eco-friendly cleaning solutions, and others use customised cleaning solutions. A few are there who use dishwashing soaps to clean the windows. So, don't forget to learn about which solution will be used on your windows.
Question #5. From how long you are providing window cleaning services? 
An experienced company can render better services because of its expertise. Maybe professionals new to this business can also clean windows efficiently. But why take the risk when highly experienced window cleaners are there at your service? This question will let you learn about the experience of the company.
Question #6. What is the cost of your services?
Getting the cost estimates will help you know whether you can afford the learning services of the company or not. Take estimates from three to four professionals, compare them, and then decide whom to hire. Don't go for too low prices as the quality of services may suffer.