Daring yet balanced, colorful yet tasteful, masculine and feminine – how Koreans dress speaks volumes about their culture. They are discerning, meticulous, and elegant.
A great place to start is with a two-piece set that includes a stylish blouse and long pants or skirt. Also, be sure to pack a smart jacket for your trip.
Jeans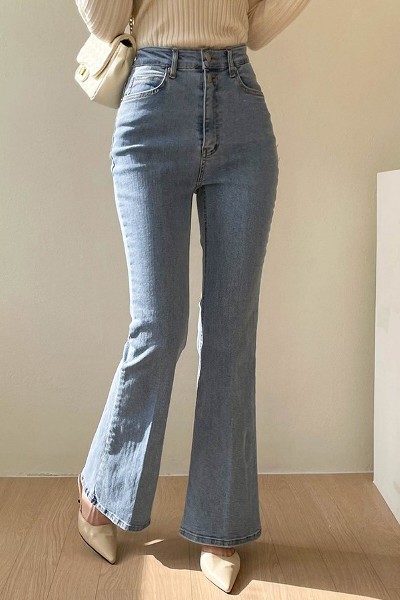 Jeans are a safe and versatile choice when dressing for Korean culture. Pair them with a stylish top, and you're good to go for most casual settings. If you plan on visiting a club or going out for a fancy dinner, consider wearing a chic dress or blazer to dress up your look. Accessorize with statement earrings, a cute mask, or a cozy scarf to complete your outfit.
Korea's cold weather makes layering essential. Incorporate a lightweight sweater or cardigan into your ensemble, and add a coat to keep you warm. Winter boots are also a must-have, especially if you plan on walking around icy sidewalks. Keep a hat or beanie handy, too – not only are they functional, but they also make for a great style statement!
While most Koreans adhere to Western yangbok clothing, some cultural differences make their style unique. For instance, women in professional positions often wear a coordinated suit ensemble, while men wear dark formal business suits and white shirts for work. Likewise, many Koreans prefer to dress conservatively at the beach and public baths.
Hanbok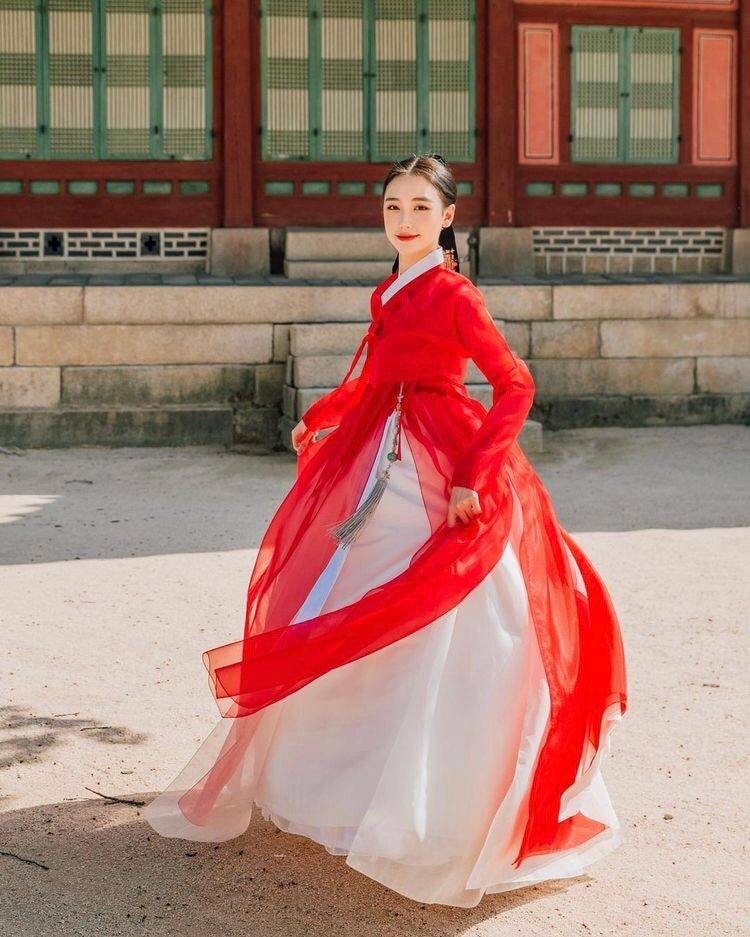 Hanbok is a traditional Korean costume worn during special occasions and festivals. The conventional garments are composed of a series of layers that create a dignified silhouette and demonstrate the values of Confucian culture. In the Joseon Dynasty, variations in hanbok were used to signify a person's social class, gender, marital status, and age, directly reflecting neo-Confucianist beliefs on the importance of proper appearances.
Today's hanbok is the direct descendant of the royal court clothing of Korea in the Joseon dynasty. The upper classes wore hanbok of closely woven ramie cloth or other high-grade, lightweight fabrics in warm weather and plain or patterned silks in the cold. The lower classes wore cotton hanbok with various color and pattern options.
In the present day, modern Korea has become an international fashion hub. The country's agile production systems have enabled its designers to respond to global consumer demand quickly. The lineup of more than 30 Korean brands at SSENSE demonstrates how the industry's diversity continues to grow. The best Korean fashion brands harmoniously meld multiple genres and subcultures, spotlighting the country's cosmopolitan character.
Beachwear
In summer, a stylish swimsuit and some cover-ups are essential for a trip to the beach. If you are planning to go hiking, make sure to pack a light jacket and a pair of warm boots. For winter, a coat check is a must, and a woolen scarf or beanie will keep you warm while adding some style.
South Korea has a varied climate and seasons, so it's important to plan your outfits accordingly. Depending on the season, you might need to pack different clothing items, such as thermals or knitted tops, for cold weather. If you're traveling in the rainy season, it's also a good idea to bring an umbrella and a pair of waterproof shoes.
Women's clothing in Korea is often very stylish and well-made. The style of Korean women's clothing has evolved to reflect a variety of social and cultural influences. Many clothes are available, from simple, everyday pieces to formal attire for special occasions. The Korean people are very conscious of their appearance and take care of their clothes to show off their good taste.
The fashion of the Joseon Dynasty, for example, was influenced by European culture. The hanbok that the women of the upper classes wore reflected their gender, social status, and marital status, as dictated by neo-Confucian values. A hanbok typically consisted of a white jacket with a blue skirt and undyed ramie undergarments. In addition, a pagoda was worn over jeogori to protect it from the sun and fine dust.
Nowadays, many websites sell Korean clothes and accessories online. These sites provide a convenient and affordable way for anyone to enjoy the unique styles of Korean clothing. They feature a wide selection of items and are known for their excellent customer service. Most of the time, these websites offer free shipping and a money-back guarantee to their customers. In addition, some of these sites feature a "lookbook" section that allows customers to try on different styles of clothing. This is a great way to see which type looks best on you before you buy it.
Suit
Koreans enjoy wearing clothes that are both fashionable and comfortable. This has made them a popular fashion icon in the modern world, and many of their traditional aesthetics are now trendy. For example, using colorful fabrics and various clothing materials is common in the K-pop music industry and Korean dramas. Korean designers also reinterpret classic Korean styles and make them more contemporary. If you are looking to add a touch of Korea's culture and style to your wardrobe, you should consider purchasing some Korean clothes online.
Whether you are shopping for casual wear or formal attire, South Korea has something to offer everyone. You can find anything from a classic pair of jeans to a sophisticated suit for special occasions. If you are a woman, you can choose from feminine Korean cases with a skirt and jacket. This look is suitable for business meetings, and it will help you feel confident and stylish.
Women's suits are not only a staple in Korean fashion but also a great way to show off your figure and express yourself. These suits are usually loose and comfortable, which makes them ideal for hot summer weather. They also feature unique prints and patterns that are sure to impress. If you want to stand out from the crowd, try a bright-colored suit or one with a floral print.
Korean men typically wear dark, tailored suits and shirt ensembles to work. They also like to add a pop of color to their shoes. However, some young men prefer to dress in a more casual style. While there are no strict rules regarding dressing in a particular way, most Koreans follow a certain code of ethics.
When shopping for men's suits, it is important to find a good fit and the right fabric. You should also avoid heavy material, preventing you from being cool in the summer heat.
Depending on the season, it is also important to include some layering in your outfit. A shawl or lightweight scarf will shield you from the sun and add color to your look. It's also a good idea to bring an umbrella and other rain-resistant accessories in case of sudden showers. A tote bag is also a must, as it will hold all your essentials and be easy to carry.
Accessories
In a country that largely defines itself by its youth culture, fashion and style are at the forefront. As a result, many Korean designers and manufacturers are producing accessories and clothing that appeal to young customers worldwide. These products can be found in major global retailers like Shopbop and NET-A-PORTER, as well as in online shops specializing in Korean apparel.
Men are also an emerging market, with a 29 percent jump in male buyers compared to women. In response to this demand, savvy department stores have designated special enclaves to cater to men's tastes. For example, the Lotte department store has expanded its "Choix d'Adam" section, decorated to evoke masculinity and features a range of goods specifically designed for men.
Hanbok has undergone several changes and fads since the Joseon period when women of the upper class wore it. Jeogori and baji hardly changed, but heuristic, the cloth that covers the breasts of gisaeng, became more revealing. Although this made breastfeeding easier, it soon became a sign of the gisaeng's pride and status.
Today, hanbok is mainly worn for traditional occasions, such as weddings, the Lunar New Year, annual ancestral rites, or child birth. Tourists wearing hanbok can enter the five grand palaces in Seoul for free.
If you want flair and personality, try adding a few stylish accessories. These can be as simple as a pair of earrings or as intricate as a hair claw. You can even find a cute mask to put on your face.
While jeans are always a safe bet, don't be afraid to experiment with different colors and styles. Likewise, don't forget to bring a few nice tops and dresses. This country appreciates well-dressed people, so get something chic for those night outs-and business meetings. Don't forget a nice pair of shoes, whether heels or flats. And of course, don't forget an umbrella! South Korea's weather can be unpredictable, so it's a good idea to have layers.